Assembled & Oiled Deluxe Western Red Cedar
2 Muskoka Chairs, 2 Footstools & 2 Head Cushions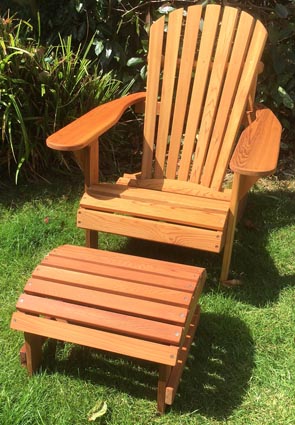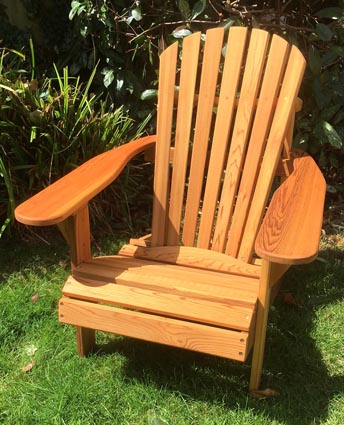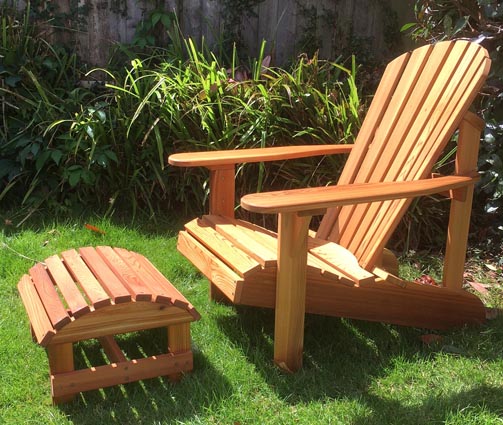 £1050
We have two fully assembled and oiled Deluxe Western Red Cedar Muskoka Chairs and Footstools available for delivery in the next couple of weeks. One Chair and Footstool have been used as our display sample at a number of Garden Shows and the other set is brand new and therefore not even been sat on! The sample set will have a fresh coat of oil before delivery. We will be delivering these ourselves and we can deliver to the following postcode areas for no extra charge:
AL, B, BA, BH, BS, CF, CV, CW, DE, DT, DY, EN, EX, GL, GU, HA, HP, HR, KT, LD, LE, LU, MK, NN, NP,
OX, PO, RG, RH, SA, SG, SL, SN, SO, SP, ST, TA, TF, TQ, TW, UB, WD, WR, WS, WV
We may still be able to deliver to postcodes out of these areas for an additional charge, please contact us before ordering.
Get these Fully Assembled and Oiled Deluxe Western Red Cedar Muskoka Chairs, Footstools and Head Cushions for a great price. They're not much more than untreated pre-assembled Chairs and Footstool Kits but you can just sit back and relax as soon as they arrive, you don't even need to find a screwdriver! If we made them to order they would be £1300.