Deluxe Western Red Cedar Muskoka Chair Part-Assembled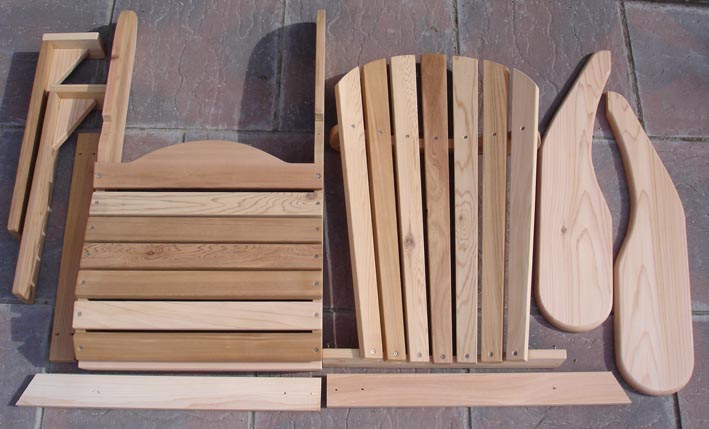 This is a good option if you don't fancy assembling the Muskoka Chair from scratch. We take the upgraded sanded kit and fully assemble the back section and seat section which are the trickiest parts to do, we assemble the remaining parts so all you need to do is follow the screwholes to put it back together. Beautifully made and sanded just waiting for a fantastic finish. Either leave to weather to a silvery grey or treat with a garden furniture oil or stain.
Approx overall size of assembled chair in Canadian measurements: Height - 38 inches; Width - 34 inches; Depth - 36 inches
In European measurements: Height - 96cm; Width - 86cm; Depth - 91cm
The paddles (armrests) are just under 7inches (17cm) wide and made from one piece of wood.
Measurements are approximate as kits are handmade and slight size variation should be expected.